Flies are a nuisance. They can be carriers of a variety of diseases. One of the most effective tools to control flies is with electric fly killers (also known as an EFK unit). These 'fly zapper' units now come in a variety of designs to suit most settings. This includes cafés, bars, as well as restaurants. They offer long-term commercial fly control, but are also available for use in domestic settings. We can also help with servicing any type of electric fly killer unit you may already have with our EFK servicing contracts.
Book a free EFK assessment from one of our RSPH Level Two surveyors by calling 0800 772 0554 or send an online enquiry.
Why Use Electric Fly Killers?
Health Risk: Flies can carry a number of nasty diseases. These include Salmonella and E-coli. Any setting providing food or drink have a duty of care to their customers. This includes showing diligence against the risk of flying insects.
Reputational Damage: A number of flies in a café, or restaurant, is not an appealing look for customers. This may impact their decision about returning in the future.
Long-Lasting: Once in place, electric fly killers are a good long term solution for your business or home. If flies are a persistent issue, the cost of an electric fly killer will be far less than regular, one-off treatments for flies.
How Much Do EFK Units Cost?
Electric fly killers or fly zappers come in all different shapes and sizes.
The cost of the unit depends on the coverage needed, as well as where the unit will be positioned.
Basic grid units for a small kitchen, or home setting will be a lot cheaper than larger professional units which serve commercial kitchens.
Total Pest Control can provide all different types of electric fly killers. We carry out a free telephone, or on-site assessment as standard. We offer nationwide delivery. Furthermore, we offer a fast turnaround from your first enquiry to having a fly zapper in your home or business.
Types Of Electric Fly Killers:
Fly zappers now cover three different areas. Decorative front of house units, large commercial units and finally, new technology utilising LED. Units can either be wall mounted, or hung from the ceiling.
Decorative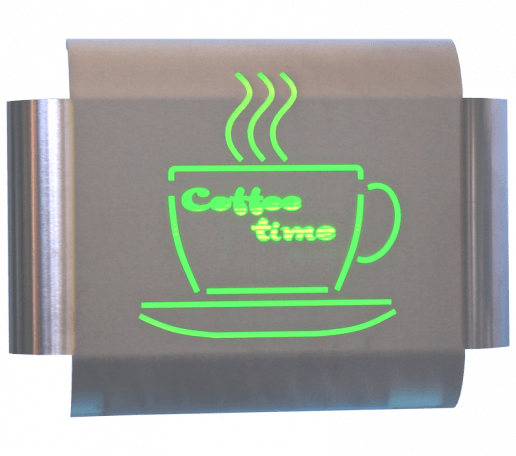 Commercial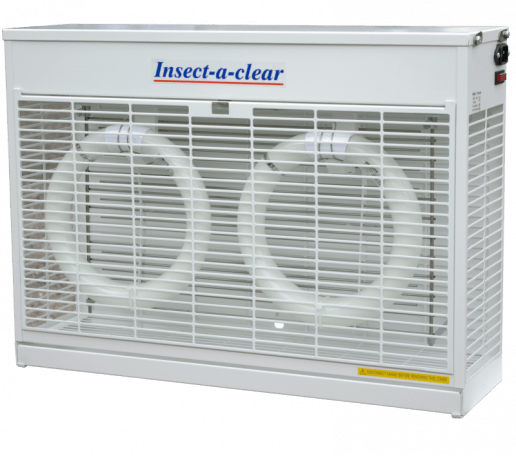 LED Units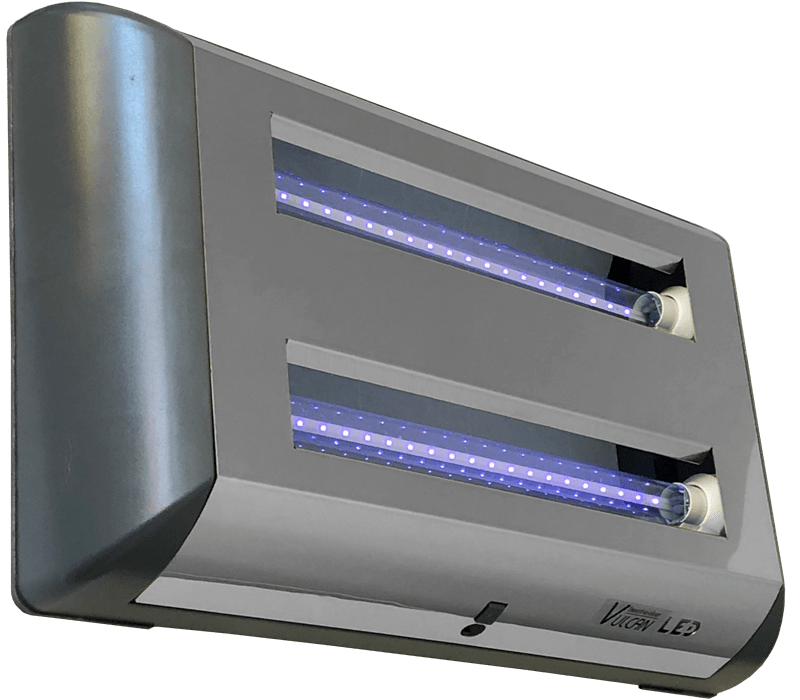 Electric Fly Killer Contract Servicing:
To best maintain your electric fly killer, we recommend regular servicing visits. These are normally every three months, but dependent on the type of unit, can be an annual bulb change. Our electric fly killer service visits are perfect for hospitality settings, to ensure the unit is working effectively.
We can carry out these visits at the same time as a routine pest control visit. This will greatly reduce the cost of the EFK service visit. Our commercial pest control programme can help all types of commercial settings. Have a look at our reviews on Trustpilot, see our accreditations, testimonials, or find out more about Total Pest Control.