Rodent and bird activity in loft spaces can result in insulation becoming contaminated. As well as carrying a risk of disease, Rodents can chew insulation to use for nesting materials. Contaminated insulation can cause serious health issues for yourself, as well as other family members of employees. Furthermore, damage to insulation will cause heat to escape from your home quicker. This will increase your heating bills and energy usage. We can help your home or business with our loft insulation removal service.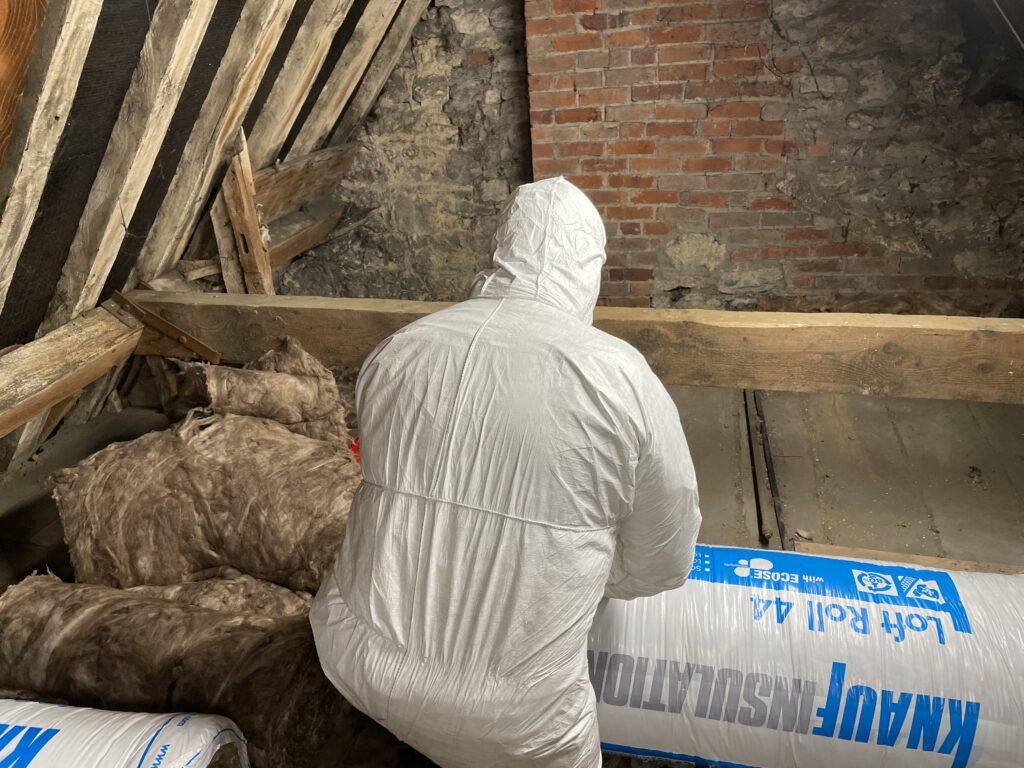 Loft Insulation Removal & Replacement:
Total Pest Control offer a complete loft insulation removal and replacement service.
We will:
Carry out a free site survey and quotation prior to starting
Not add on any hidden charges once the work is accepted
Book in the work at a time convenient to you
Arrive at the agreed time and date with our trained job-work team
Lay down dust sheets and protectors around our working areas
Safely remove all existing insulation, droppings, and any unwanted items
Hoover the entire loft space
Apply a biocide disinfectant throughout the loft. This will kill any secondary pest residues as well as any other bacteria
Proof any small entry points we may find once the loft is clear. This should help prevent a pest issue reoccurring in the future
Re-install fresh, long-lasting, and durable loft insulation to 270mm thickness. This will help keep heat in your property, and drive down your energy bills
Communicate to you throughout our work to ensure customer satisfaction
Clean and tidy up after ourselves to leave your property the way we found it
Remove all insulation and unwanted items from site
Safely dispose of all insulation as well as unwanted items

Next Steps… Book Your Survey:
We are currently offering free site surveys for all loft insulation removal and replacement works. Wherever you are in the UK, book your survey by calling 0800 7720554, or clicking here to send an online enquiry.
Alternatively, we can be reached by clicking either button below: