Our Oxfordshire Pest Control Service has been running for forty years. We are a family run company with our head office in South Oxfordshire. Therefore we have technicians spread far and wide across the county and are on your doorstep for all of your pest control requirements.
Our domestic pest control service covers all types of pests you may see in your home. Rats, Mice, Ants, Bed Bugs, Wasps, and more. All our field staff are RSPH Level Two trained and have the skills to eradicate your issue. As well as solving your problem, our team will try to recommend measures you can take to help prevent pests returning in the future.
Our commercial pest control service in Oxfordshire currently helps a number of businesses across the county. On a daily basis we are carrying out planned pest prevention visits to Universities, Restaurants, Offices, Retail Parks, Hospitals, and more. All of our commercial services are bespoke to your business. As well as that, we are currently offering free, no-obligation site surveys. Our surveyors will assess your needs and provide advice and a quotation. To organise your survey call us on 01865 238018 or click here to send a commercial email enquiry.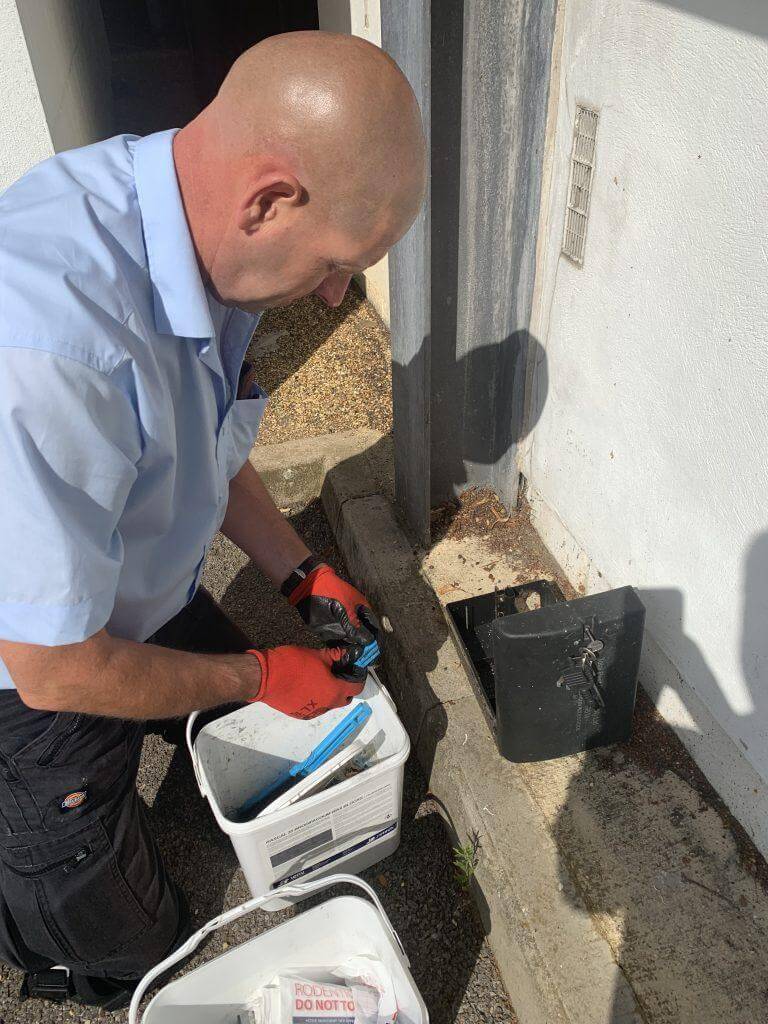 In addition, we also offer a number of other services. These include our Oxfordshire loft insulation clearance service, including re-insulation. Anti-viral cleaning services to schools, hopsitals, and offices. Additionally, we offer a guaranteed grain fumigation service using aluminium phosphide. This service is effective for all types of commodities, as well as covering all stored product insects. For more information please click here.
Total Pest Control Offer:
Competitive prices
A fast turnaround for all types of pests or survey
RSPH Level Two technicians and surveyors
A professional service from members audited by the British Pest Control Association
Members of SafeContractor
Emergency call outs, and same day service
Over forty years of Oxfordshire pest control
Free, no-obligation site surveys to all commercial outlets
Some Of Our Services:
Domestic Pest Control – Covering all household pests, available to every home in Oxfordshire
Commercial Pest Control – Bespoke one-off solutions as well as pest control contracts
Bird Control – Pigeon Netting & Spiking. As well as solar panel proofing. We can also offer regular bird of prey visits.
Loft Clearance Service – We regularly carry out full loft insulation clearances. We can also re-install insulation.
Grain Fumigation – Service using Alumunium Phosphide promising 100% eradication